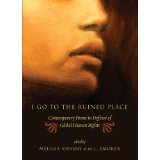 Melissa Kwasny and M.L. Smoker, eds.
". . . When we [Melissa Kwasny and M.L. Smoker] made our call for submissions for an anthology of poems in defense of human rights, the allegations of torture were foremost in our minds. We knew people were outraged, saddened, profoundly moved and ashamed. But we also wanted to reach people who had suffered violations of their own rights from circumstances across the globe, or whose families had, or for whom preventing or healing these violations had become a life s work. We drafted our call loosely: we are increasingly witness to torture, terrorisms and other violations of human rights at unprecedented degrees. What do our instincts tell us and what is our response to these violations? What is our vision of a future wherein human rights are not only respected but expanded? What we received were both first hand accounts of violation–see prisoner Adrian English's raped man's stream of consciousness, or Farnoosh Moshiri's poem recounting the terror of giving birth in Iran, or Li-Young Lee's self-help for fellow refugees and responses from people who feel struck personally by the blows enacted on others: to speak for, to speak as, and to speak against. We were surprised at the range of issues spoken to by the poets. While torture remained a critical topic, as well as issues at stake in the Iraq war, there were also poems that addressed immigrant rights, prisoners rights, the holocaust, the wars in Cambodia, Vietnam, Serbia, South America, Palestine and Israel. We received poems that spoke of suicide bombing, violence against women, the aftermath of 9/11, and outlawing marriage for gay Americans. We were also moved at the range of experience among the responders: homeless advocates, civil rights workers, clinical social workers, medics, the mentally ill, veterans, humanitarian aid workers, teachers, conscientious objectors, and, of course, many writers who work and fight daily for social justice in their communities. We are particularly proud of the number of Native American poets included in this anthology, something unusual in anthologies of this sort. It seemed to us impossible to collect a group of poems on human rights issues if we didn't acknowledge the far reaching and often appalling violations that have taken place in our own country, upon the first citizens of this land who belong to five-hundred-sixty-two federally recognized tribes who function as sovereign nations. It is the acknowledgement of this history, among others, that will allow us to move forward as a country with a clearer conscience, extending our hand to other nations and other peoples who continue to endure neglect and abuse."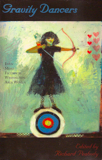 Gravity Dancers: Even More Fiction by Washington Area Women
 Richard Peabody, ed.
"Gravity Dancers is the 4th volume of DC area women's fiction edited by Peabody in the past 5 years. The 22nd publication by Paycock Press (begun in 1976 and named for Irish playwright Sean O'Casey's play Juno and the Paycock) adds 44 more women into the mix for a grand total of 161 women scattered throughout 4 thick volumes totaling over 1,600 pages. Are there really that many women writing fiction in the DC area? Apparently so. What are they writing about? You name it. Sex, death, love, hate, birth, murder, children, parents, revenge, the endless war, and somehow laughter among the grim choices in an even grimmer world. Original Fiction (only 3-4 reprints) by: Summer Blais, Elizabeth Bruce, Maud Casey, Laura Costas, Katharine Davis, Shayla Davis, Therese Droste, Julie Eill, Nan Fry, Virginia Hartman, Ellen Herbert, Helen Hooper, K. M. Huber, Elizabeth Huergo, Kyi May Kaung, Rachel Korr, Dylan Landis, Raima M. Larter, Cynthia Lollar, Alyce Lomax, Jennifer Makowsky, Sharon Morgenthaler, Molly Woods Murchie, Julee Newberger, Donna Oetzal, Denise Orenstein, Lisa Page, Maria Padhila, Meredith Pond, Julie Reilly, Elisavietta Ritchie, Carly Sachs, Laura E. Scott, Terri G. Scullen, Deena Shehata, Lynn Stearns, Lisa M. Tillman, Judith Turner-Yamamoto, Michelle von Euw, Paula Whyman, Joyce Winslow, Susi Wyss, Rebekah Yeager, and Laura Zam. Cover by Sheep Jones."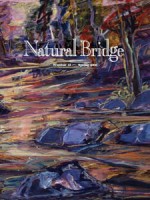 Issue No. 13, Spring 2005
From the Guest Editor, Eamonn Wall:
"Before the advent of air travel, it was customary to hold an 'American Wake' in rural Ireland to honor the man or woman who was departing the home place for America. Almost always, these 'all nighters' ended when the car, bus, or horse and trap, arrived to take the emigrant to the nearest train station or port to begin the long journey of separation. Amid the platters of food and drink, the soft aromas of turf smoke and pipe tobacco, and driven by music and dancing, family members, friends, and the local community had been allowed to pass some final hours with the soon-to-be departed. In many cultures that are still guided in important ways by rich oral traditions, emigration and exile are seen as forms of death; therefore, it has always seemed appropriate to me that the Irish called this final night a wake rather than a celebration. In most instances, the seventeen-year old girl leaving, let's say, a cottage on the western seaboard of Ireland was, as she looked back, seeing that place and those people, her family and friends, for the last time. This young woman would never be able to afford a ticket home.
But to suggest that in every case emigration from one's home place to America, or elsewhere, represents a kind of emotional and psychological death can hardly be justified. Throughout history, we have seen how arrival on the American continent has been the single event in many lives that has guaranteed physical survival and provided a tangible measure of hope. For the immigrant, America has offered the possibility of reinvention and final escape from the roles assigned by the grim fathers, cruel rulers, and arcane systems of the old countries. Today, and for a variety of reasons, and by various means, both legal and otherwise, immigrants continue to flock to the United States to partake in its richness and to inhale the pretzel smoke of its possibilities. A century ago, new arrivals disembarked from ships. Today, they walk from great airplanes onto the tiled floors of airports. At the same time, many of the most desperate of immigrants are forced to cross and re-cross borders illegally where they are often subject to the whims of criminals. Throughout the world, in those corners where life is most difficult, people continue to think that they will be able to make it to an America where they will be safe.
For all immigrants, there will always exist a world of multiple homes—the bright home in a new place and the fading, imagined home that has been left behind. The immigrant experience has given birth to an immigrant literature and it is in recognition of this important vein in American writing that we have gathered together the fruits of our work on Natural Bridge13. We are pleased to report that the tradition remains strong. The immigrants continue to arrive and the literature continues to develop. From the huge number of submissions received, we have selected work that we feel is both excellent and varied, and that explores the subject from a variety of perspectives. Included are narratives of triumph, narratives of loss, and narratives of ambivalence. In addition, we have also including a miscellany of contemporary work."
Natural Bridge, a journal of contemporary literature, is committed to presenting the best in new writing from established as well as promising writers of fiction, non-fiction, and poetry, including literature in translation. Published twice yearly at the University of Missouri – St. Louis. Selections are made by a prominent guest-editor along with a staff of editorial assistants who are graduate students in the MFA program.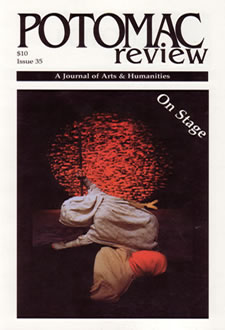 Issue 35, Spring/Summer 2003
Eli Flam, ed.