from Writing the Trauma of Exile: Nilo Cruz's "Anna in the Tropics"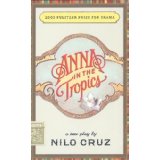 Reflecting on the germination of "Anna in the Tropics," a play which would eventually win the 2003 Pulitzer Prize for Drama, Nilo Cruz explains that he took an old cigar box, placed it before him, and allowed himself to be absorbed by the object's details in order "to invite the writing into [his] hands."  The object reminds him of his childhood in Cuba: the cigar box that held his pencils and "[t]he United States embargo and the scarcity of food and material goods [that] forced Cubans to embrace the concept of recycling" (85).  It reminds him of "the political unrest and uncertainty of the early 1960s" in Cuba, and the "box of dreams" through which he could "escape from everything happening around him."  Scarcity catalyzed the transformation of "[his] cigar box, with its landscape label of palm trees and women draped in flowing tulles," until it "became my box of dreams—my Houdini box—in which I was able to escape from everything happening around me" (86).  The cigar box evokes memories of the adults around him as well: the smoke rings his father blew into the air, "more like smoke signals asking his friends in the States for political asylum;" and "the surge of smoke" his mother blew over her altar, "bath[ing] all her sacred statues in a blue cloud" as she prayed. Trauma of Exile . . .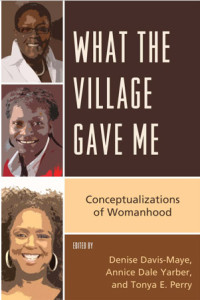 _______
What the Village Gave Me  was edited by Dr. Denise Davis-Maye, Dr. Annice Dale Yarber, and Dr. Tonya E. Perry. 
Read my essay "What Miami Taught Me About Empire".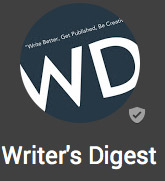 Read my essay "Re-Vision? Easier Said Than Seen" .

Read my essay "Exile and Perseverance".
Read my essay "Coming Home to Writing".